Welcome to Holcomb Tree
Exceptional Services We Offer
Holcomb Tree has provided excellent tree care for over 75 years. We are professionals who take pride in doing quality work. Over the years we have built a strong reputation for providing our customers with the finest, most skillful tree care available so you may fully enjoy and take pride in the value of your property and the increased beauty of your trees.
Our experience in providing tree care has taught us that every tree is different, that is why Holocomb understand that plants and trees affect your property in a lot of ways, from shading to dangers that it poses for your home, so our approach into every different tree is unique and must be adapted to every tree.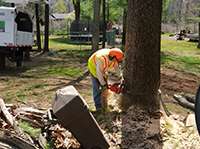 Tree Removal
With over 75 years of experience removing trees, we provide the best service and experience around. Call now for your free estimate.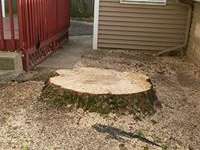 Stump Grinding
Let us remove your unwanted tree stumps from your yard which pose a potential harm to your friends and families. We offer stump removal or grinding.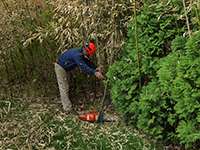 Pruning
Pruning trees can be a potentially hazardous task, so let our fully experienced and licensed crew clean up and prune your overgrown trees.
Featured Work